All interactions customizable and assignable to shortcuts / MIDI controls
Pretty much any action you can do in REAPER is customizable, assignable to a keyboard shortcut, toolbar button, mouse behavior or MIDI control.
All actions are available in the Action List window: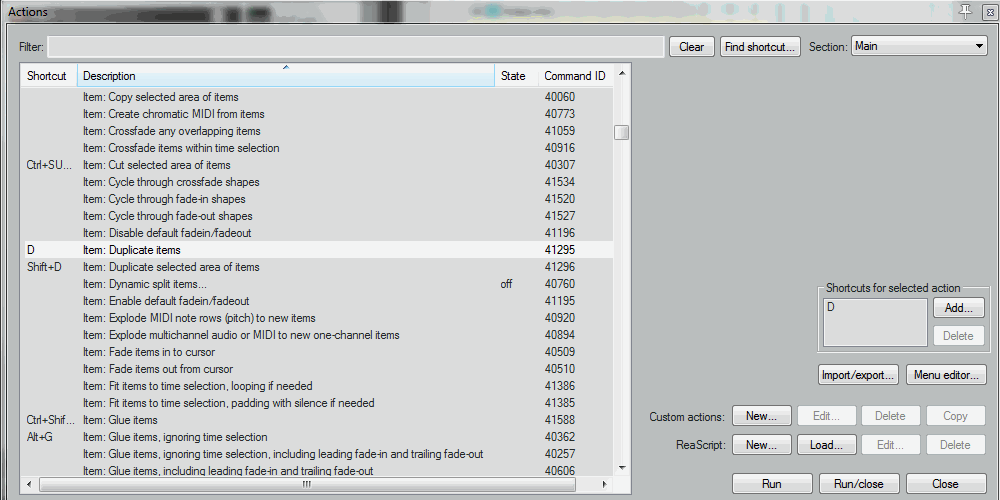 You can also create macros (called custom actions) to trigger a sequence of actions at once.
Any repetitive set of tasks can be automatized with custom actions.
This is an essential feature of REAPER, which speeds up your workflow.